My husband is celebrating a milestone in his professional career this month. He is celebrating his 25th year as loyal employee of the publishing company he is connected with.
Company awardees and their stories are featured in the anniversary issue of the newspaper today. One of them is my husband. His story can be a source of inspiration to young people who are striving hard to finish their studies through their own sweat and blood. Yes, my husband earned his college diploma by being a working student.
I'm sharing my husband's inspirational story here – how he started out as a janitor and work his way to earn the position he is holding now. Please read on.
Please click the image to enlarge the newspaper clip.
My share for Nostalgia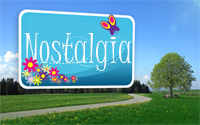 Related Posts via Categories