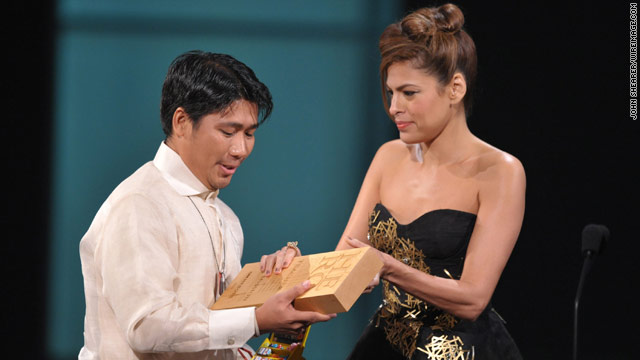 "Each person has a hidden hero within, you just have to look inside you and search it in your heart, and be the hero to the next one in need," Efren Peñaflorida said upon accepting the honor.He receives the CNN Hero award from Actress Eva Mendes Saturday night in Hollywood.
Our very own Efren Peñaflorida, the pushcart educator, is hailed as the CNN Hero of the Year. You make every Filipino proud! Mabuhay! Follow the whole story here.
He grants every poor kid's wish to read and write. For the last 12 years Efren is visible in the streets along with his group of teen volunteers who taught basic reading and writing to children who made the streets their home. Armed with a pushcart, Efren's team gives a different meaning to street education. They hold classes in an unconventional places like cemetery and dump sites. The pushcart contains stock of books, pens, tables and chairs.