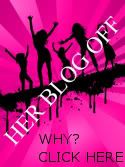 What so special about this event? Mommy Pehpot of Make or Break is inviting all female bloggers (only) on July 18, 2009, that's a Saturday at 10 a.m. to this special event for women to be held at Trinoma Mall.
Pehpot didn't promise anything just an assurance that everyone will have fun on that day.
If you are interested to join or you just want to help her spread the word about the event just click on the badge and that will lead you to her site where you can leave a message for her.