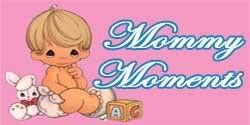 I think its but normal for some young children who no longer wear bibs while eating to wipe off the mess on their mouth and chin with their shirt like in the case of Khalil (not this photo). Look at the dripping 'taho' on his chin.
Naomi and Khalil share taho for snack.
Khalil munching a flower candy from her Ate's birthday cake. Beside them is cousin Mariel
He was more than two in this photo. He drools every time he eats candy or lollipop. It makes his cheeks and hands really sticky. The fun part of it was I would urge him to kiss his Ate with all his messy pouting lips sending the big girl to run shrieking.
Visit other mommies here and be amazed at how they deal with their kids' mess.